Donating on average five full website design and builds per year to Warwickshire charities or venues, being very much at the heart of Warwick – chairing and managing the decade old networking event; WarwickWorks, where local business meet once a month to discuss business matters.
All Formation team members are from the area and share the passion of supporting Warwickshire through Social Media to local events.
Our sponsored charity is Safeline whom we have developed a strong relationship with after hearing about the work they do supporting adults and young people who have suffered some horrendous abuse. We were keen to support them in whatever way we could and will continue to do so to get this local charity, with national growth ambitions to help victims across the country, the support they deserve.

Safeline – A Warwick based rape & sexual abuse charity who do some phenomenal work transforming the lives of victims of rape and sexual violence and abuse. To date, Formation have donated branding, website design and build & on-going marketing support to the charity.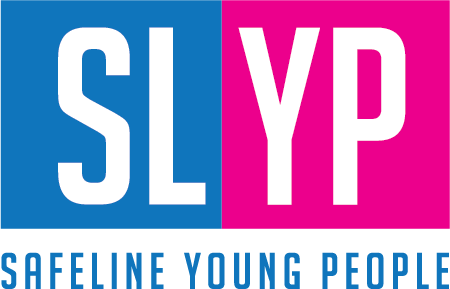 Safeline Young People's project – We are currently working on a new Young People's project with the Safeline team. 6-8 young people will be spending four days with Formation and Zen Zero, a local IT company with whom we have developed a close working relationship, acquiring the skills to build their own basic website from start to finish. Zen Zero will be teaching the young people how to disassemble and then reassemble a basic computer whilst we will be teaching them some basic coding and how to use a content management system to make updates to their new website to make it their own.
Also as part of our on-going support of the charity we pledge to donate £100.00 for every client referred to us. The list below will be updated periodically with details of new donations.
Macmillan Cancer Trust – Martin has successfully completed the Macmillan London to Paris 500K Cycle Challenge. To date the total raised is £3,900.00.
Fallen Fusiliers – Co-founder of military charity: donated branding, website design & build, raised over £30,000.
Anna Turney – Warwick Paralympian, "Get Anna to Sochi campaign" – donated branding, website design & build and on-going support. (Anna achieved her dream to compete and finished in fourth place)
Louis Sterry – A 7 year old boy from Nuneaton was diagnosed with cancer. Funds were needed to send Louis to America for proton beam treatment. Formation donated £200.00 to support. We are pleased to hear that Louis is doing great after receiving the treatment.
Smith Street, Warwick – Independent Traders: donated branding, website design & build with on-going support.
WarwickWorks – donated branding, website design and build & current Chair and management of this local Networking event.
Warwickshire CSE – sponsored website design & build.
Lord Leycster Hospital – donated branding, website design and build & on-going support.
Warwick Food & Film Festival:  Design of website and build, plus key Sponsor to Crowd Funding.
Warwickshire County Council & NHS – sponsored website design & build.
St. Johns Museum, Warwick – donate artwork & printing in support of their fundraising events
Finham Park School: Dragons Den Day – Martin attended as business mentor/Dragon to the senior children.
Warwick Rotary Club – Donated design of annual booklets & charity calendars
Warwick Rotary Club – Donated coach fare to take visiting Chernobyl children to the seaside.